Infinity Bottling Opens in American Canyon!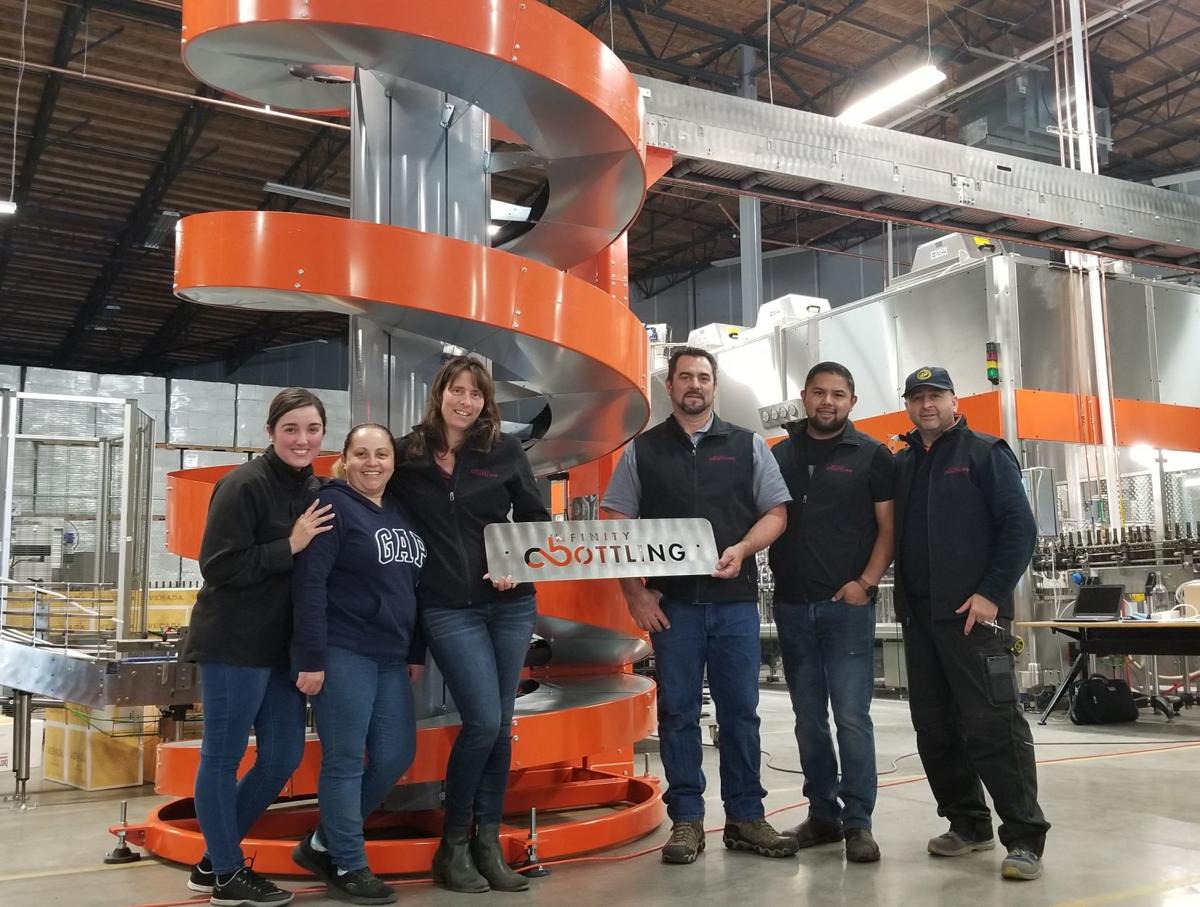 "To infinity and beyond!"
Echoing the signature catch phrase of "Toy Story" character Buzz Lightyear, a Napa couple chose something similar for the name of their new business: Infinity Bottling.
Infinity Bottling, located in American Canyon, is run by Founder and General Manager Jessica Tuteur and Co-founder and Plant Manager David Davenport.
"My goal is to be the best bottler, have the best customer service, treat wines with utmost care and provide a stellar finished product," said Tuteur.
"To do that, we've bought all brand new high tech equipment from Italy," that is all automated, she said.
According to a news release, "Infinity Bottling's state of the art bottling line offers efficient and high quality bottling solutions," for volume needs ranging from 2,500 to more than 1,000,000 cases.
The business offers both traditional cased glass production as well as bulk glass handling.
The bottling line offers automated format changes of 375 ml, 500 ml, 750 ml and 1.5 liter bottles. Infinity's closure application capabilities include cork/capsule, traditional screwcap, WAK and Stelvin Lux capsules.
Located at 677 Hanna Drive in American Canyon, Infinity Bottling also offers "easy transportation access and long-term case storage availability."
Before starting Infinity Bottling, for 12 years Tuteur worked for a private label wine company doing processing and bottling all over California, she said. From that experience, Tuteur decided to open her own business dedicated to third party bottling customers.
During a phone interview on Thursday, Tuteur said "Everything is going great," at their new business. "We start bottling tomorrow and it's coming together really nicely."
Of course, starting a new business is always a challenge, "But I'm hiring good people and paying a good wage," she said. "This isn't about just making money, it's about doing what's right for the community and providing good jobs."
Tuteur, who also happens to be the daughter of Napa County Assessor-Recorder-Clerk John Tuteur, said she and Davenport chose American Canyon mostly because that's where they found the available space.
"We looked in Napa," but "This location is less money and provides more flexibility."
In addition to bottling services Infinity also provides compliance services, materials procurement assistance, wine canning services and spirits bottling services.
Infinity Bottling will host a grand opening on Aug. 1 from 2:30 to 6 p.m. Tours of the facility are available by appointment.